ARTISTIC AND SYMBOLIC MEANS OF EXPRESSING POWER AND INFLUENCE IN IMAGES OF PROMINENT FIGURES OF THE ANCIENT WORLD
Keywords:
power, visual communication, object-spatial environment, image, symbol
Abstract
The purpose of the research is to analyze the artistic and communicative means of costume and object-spatial environment of ruling classes of ancient times, who demonstrate a privileged status in society (using the example of the images of Cleopatra VII and Gaius Julius Caesar).
Methodology. The work uses historical, biographical, analytical, and comparative methods. During the analysis of the images of Cleopatra and J. Caesar, the iconographic method, as well as the methods of formal and image-stylistic analysis, have been used to identify the symbolic characteristics of the costume and subject attributes.
Results. With the help of works of fine art and historical sources, the artistic and symbolic means of demonstrating power and influence through the external image of famous figures of the ancient era have been analyzed. Such image-creating components as costume and object-spatial environment have been considered. The historical background, and peculiarities of religious and worldviews, which help to reveal the symbolic meaning of the elements of clothing and environment, have been highlighted.
Scientific novelty. The relationship between a person and a costume in the context of visual communication has been explored using historical examples; a vector of understanding and systematization of historical experience has been proposed to elaborate approaches to the development and application of modern means of visual communication through the form and symbolic content in costume design.
Practical significance. The research materials are the basis for further investigations into the manifestation of the figurative and symbolic function of the costume in the images of the privileged society representatives. The results of the work can be used in lecture courses for the disciplines "History of Art and Design", and "Artistic Costume Design", as well as in the development of visual components of the image of a public figure.
Downloads
Download data is not yet available.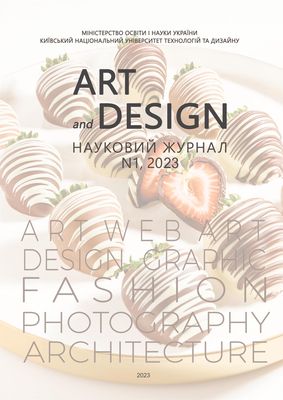 How to Cite
Кротова, Т. Ф., & Овакімян, Л. Ю. (2023). ARTISTIC AND SYMBOLIC MEANS OF EXPRESSING POWER AND INFLUENCE IN IMAGES OF PROMINENT FIGURES OF THE ANCIENT WORLD. Art and Design, (1), 126–134. https://doi.org/10.30857/2617-0272.2023.1.12