THE ANTIQUITY AND THE RENAISSANCE CANONS AS THE BASIS OF THE TECTONIC STRUCTURE OF THE CLASSICAL SUIT
Keywords:
canon, costume, tectonics, classical style
Abstract
To analyze the artistic and aesthetic principles and categories of the antiquity and Renaissance art, which influenced the structure formation and form of the classical suit, symbolic and functional significance in the process of its evolution. Interdisciplinary  methods  of research  (historical  and  historical-typological, comparative analysis, observation), methods of art analysis  (descriptive,  iconographic,  method  of formal analysis), method of the structural analysis of the suit form are used.
Results.  The  main  philosophical  aspects  of  the subject  work  and  the  components  of  the  artistic and  expressive  means  embodied  in  the  objects  of the antiquity and the Renaissance material culture
have  been  theoretically  worked  out  and summarized,  the  basic  principles  of  their embodiment  in  the  structure  of  the  classical  suit
have been determined. Scientific  novelty:  the  stage  of  the  classic  suit
form  evolution  is  highlighted  as  a  complex, multifaceted phenomenon  in  the  context  of  the European and world fashion development; featured the specific of the suit tectonic basis origin, which
eventually got the name of the classic.
Downloads
Download data is not yet available.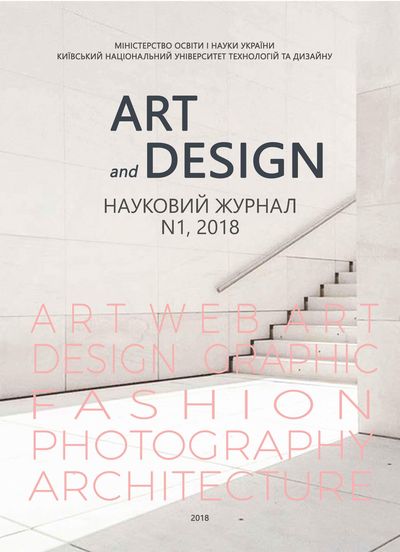 Downloads
How to Cite
Кротова, Т. Ф. (2018). THE ANTIQUITY AND THE RENAISSANCE CANONS AS THE BASIS OF THE TECTONIC STRUCTURE OF THE CLASSICAL SUIT. Art and Design, (1), 83–94. https://doi.org/10.30857/2617-0272.2018.1.8