SHAPING ASPECT IN CLOTHING DESIGN USING BATIK AND PATCHWORK DECORATION TECHNIQUES
Keywords:
batik, patchwork, artistic compositional features, structural and technological features, shaping, decorating techniques, clothing
Abstract
Determination of principles of clothes shaping using the techniques of decorating batik and patchwork. An overview of literary sources, a comparative analysis of shaping features of usage of batik and patchwork techniques for clothes design, classification of the methods of their application in decoration of clothing, method of system analysis. During research, the specificity of combination of design and manufacturing technology of clothes with the technical execution of decoration by batik and patchwork was analyzed, compositional solutions were found and a sequence of processing of such models was developed, the importance of artistic value of costumes adorned with hand-made techniques. Based on the analysis of peculiarities of decoration using batik and patchwork techniques, principles of their combination with the structural and technological methods of shaping in clothes are substantiated. The algorithm of the sequence of making clothes models, decorated with techniques batik and patchwork, is explored.
Downloads
Download data is not yet available.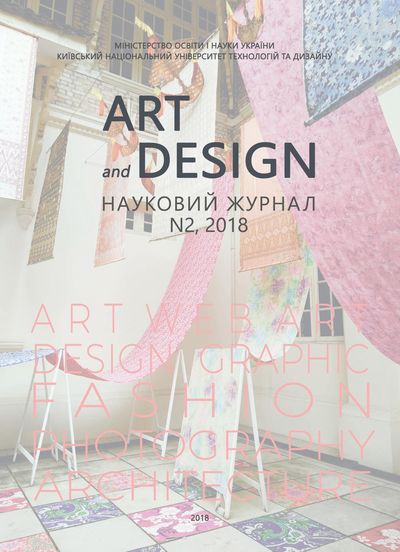 Downloads
How to Cite
Жидких, О. Б., & Тригуб, О. Л. (2018). SHAPING ASPECT IN CLOTHING DESIGN USING BATIK AND PATCHWORK DECORATION TECHNIQUES. Art and Design, (2), 27–34. https://doi.org/10.30857/2617-0272.2018.2.3