DESIGNING MODERN CLOTHES ON THE BASIS OF THE USE ARTISTIC AND COMPOSITE SIGNS OF ECO-ARCHITECTURE
Keywords:
ecological architecture, artistic and compositional features, a collection of women's wear, a wardrobe system
Abstract
Definition of artistic and compositional features and specialty of ecological architecture for improving the design of a modern collection of women's wear in the spring and summer season. To achieve this goal, analytical and associative methods of artistic and compositional features of the creative source were used, system-structural analysis of the form of analogues, questionnaire-expert and morphological analyzes; sketches and schemes are performed using modern computer programs. On the basis of the conducted research the concept of creation of universal forms of women's clothing is formed by applying aesthetic, constructive and technological features of eco-architecture in designing a modern costume. The scientific novelty of the results obtained is to systematize the basic principles of ecological architecture with their subsequent use in the process of creating harmonized forms of modern clothing. The practical significance of the work lies in the design-design and implementation in the material of the prospective collection of women's wear using artistic and compositional features of ecological architecture and taking into account modern fashion trends.
Downloads
Download data is not yet available.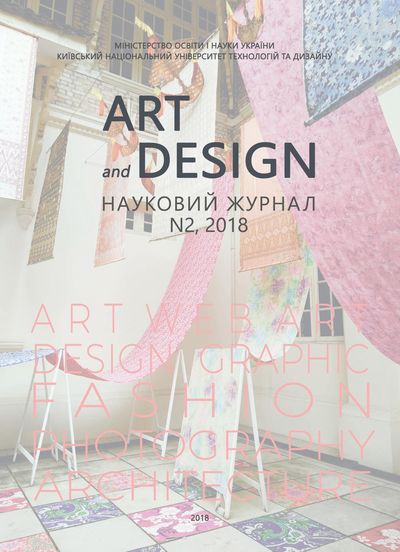 Downloads
How to Cite
Колосніченко, О. В., Кравчук, К. І., & Кудрявцева, Н. І. (2018). DESIGNING MODERN CLOTHES ON THE BASIS OF THE USE ARTISTIC AND COMPOSITE SIGNS OF ECO-ARCHITECTURE. Art and Design, (2), 43–50. https://doi.org/10.30857/2617-0272.2018.2.5